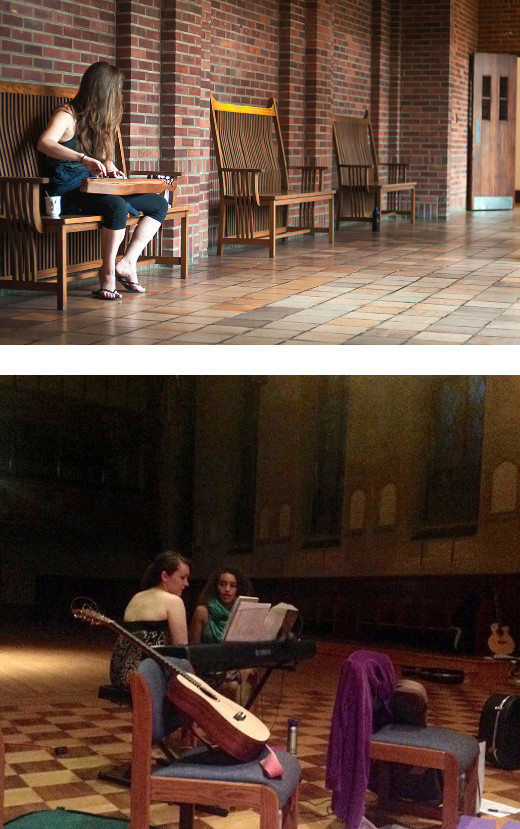 Info & Application
To join us, please fill in the application, including a note about why you'd like to attend, and we'll let you know ASAP if you're in and send you further information on completing your registration. Space is limited to 48 for each retreat. We offer an a la carte format so you can customize your experience. Your $1500 tuition includes: a private single room with a common shared bath (doubles are available upon request), shuttles to and from the train upon arrival and departure, all meals/snacks, optional morning yoga, group workshops (songwriting, guitar, vocals) and a one-on-one private song consultation with Dar. Additionally, we offer optional daily quick trips to local museums and historic sites for inspiration. We swear – you won't need to open your wallet all week! By making this retreat all inclusive, we hope to take your mind off everything but songwriting.
---
Tuition & Payment Information
Tuition is $1500 and covers absolutely everything you can think of from arrival to departure.
The payment process: Once your application and deposit have been received, Dar and the staff will review your application and we will issue you a letter of acceptance within 24 hours, outlining all your payment plan options. If you have not chosen a payment plan within two weeks of acceptance, your balance payments will be automatically charged using the two installment plan option. If we are unable to accept you into the retreat, you will be notified by email and your deposit will be fully returned. We hope that by offering many secure payment options where you can stretch out your payments to suit your financial situation that we can take the worry away and focus on the fun stuff – you joining Dar and the rest of us for an amazing week!
Scholarships: Many people ask us about scholarships. We are not set up with scholarship funds for first timers, but for returning retreaters, the AFAR (Anonymous Friends Aiding Retreaters) fund exists. It was started for and by retreaters wishing to chip in to help others experiencing financial obstacles return to the retreat. Contributions options are listed on the payment page if you want to help a songwriter in need.
Cancellations: For accepted applicants wishing to cancel their attendance at the retreat, deposits and payments already submitted are non-refundable, so please notify us immediately if this is the case and we will put a halt on all future payments.
---
Lodging
All rooms are single private rooms with a common bath down the hall. (Double rooms are available upon request.)
Clean sheets and towels are provided upon arrival. There is no daily housekeeping service, but to be clear, this isn't like camping. The former monastic accomodations are simple, clean and beautiful. The GI provides room fans and a venting system. Common group rooms have a cooling system for comfort. The Garrison Institute is located in a safe, rural environment, so the monks who built it didn't find the need for locks on the doors. We have never had a problem with this. (Please let us know if you need to store valuables or refrigerate special meds and foods or have any special needs.) There is wifi in the building, with common areas having the strongest signal.
The second floor lounge has a computer to print the first copy of your lyrics if you are planning to share them with Dar or a workshop. You may print remaining copies at the main floor alcove printer and note the amount to the retreat tally on the printer. Please note that in the interest of preserving our environment, we request you print double-sided lyrics and make as few copies as possible (half the amount of your workshop group is usually fine).
For more information on the facility and grounds, click here.
---
Arrival and Departure Information
Check in is Monday between 10AM -1PM in the lobby of the GI. There is free shuttle service from the Garrison train station for all trains arriving during that window. We will be waiting for you in the lobby with a Dar swag bag and a smile! If you arrive before 1 PM, feel free to stroll the extensive grounds, discover a magical nook for you and your journal or guitar, rest up in your room or connect with other songwriters until lunch time. We'll meet for lunch at 1 PM and get started with Dar at 2:30 PM in Meditation Hall.
Our retreat concludes Friday at 12 PM. We offer free shuttle service from the Garrison Institute to the train station after that time.
Directions: Whether flying, driving or taking the train, the Garrison Institute is easily accessible. It's a little over an hour north on the Metro North commuter train from Grand Central to Garrison, where the GI shuttle will meet all trains arriving during registration hours (10-1 PM). If you are flying to any of the three major NYC area airports, we can give you your transportation options to Grand Central. If you are driving, please use the address of the neighboring Highland Country Club at 955 Route 9D, Garrison, NY 10524 in your GPS to guide you to the Garrison Institute's entrance next door to the south on Route 9D. For additional information on transportation, click here. Side note on transportation: We would be happy to shuttle you or pick up whatever needs you have throughout the week, discreetly if necessary, be it drugstore, grocery, ice cream parlor or liquor store, all of which are a few miles north, in Cold Spring. Also, transportation to any of our optional field trips will be provided.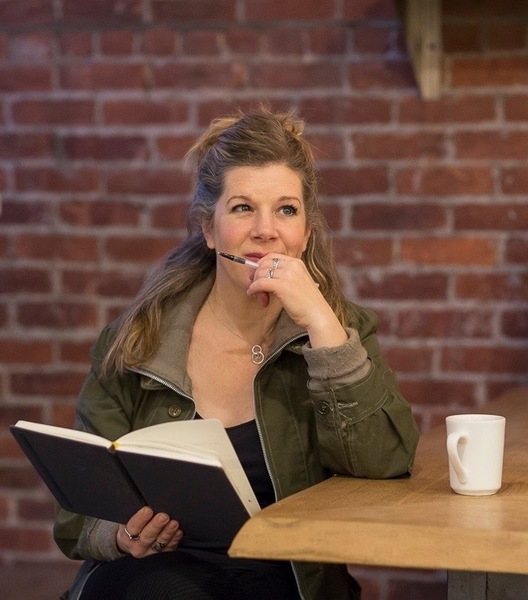 ABOUT | Dar Williams
"…I'll just say that her songs are beautiful. Some are like finely crafted short stories. They are, variously, devastatingly moving, tenderly funny, subtle without being in any way inaccessible, and utterly fresh—not a cliché or a clunker in her entire songbook." –Hendrik Hertzberg, The New Yorker
Dar Williams has been writing songs and touring for over twenty years, drawing inspiration from her travels over four continents and from the Hudson Valley where she lives. She has recorded nine studio albums (eight with Razor & Tie Records), clocked in over 2,000 gigs, and has enjoyed teaching at the Rocky Mountain Folks Festival song school, Jorma Kaukonen's Fur Peace Ranch, Steve Earle's Camp Copperhead and in conjunction with concerts at many schools. Teaching an undergraduate course about music movements and democracy at Wesleyan University renewed Dar's faith in the importance of making music and also in the intrinsic, life-affirming value of creating songs, a process she is excited to be sharing in her neck of the woods.
If we're lucky we feel our lives
Know when the next scene arrives
So often we start in the middle and work our way out

we go to some Grey sky diner for eggs and toast
New York Times or the New York Post
Then we take a ride through the valley of the shadow of death
But even for us New Yorkers, there's a time in every day
The river takes our breath away

And the Hudson, it holds the life
We thought we did it on our own

- Dar Willliams, The Hudson

"Perhaps the best that can be said is that everyone who I speak to about it says they haven't heard me sound this alive and passionate about something in a long, long time… Since I've gotten home, I'm writing with new confidence and inspiration. I gained more out of it than I could put into words."

-R.
ABOUT | The Team
Our retreat team is dedicated to ensuring your week with us is fun, enriching and memorable. Not only will you be guaranteed a one-on-one private song consultation with Dar and have an opportunity to share with her in multiple group settings, but we offer a daily a la carte menu of workshops and song circles conducted by our staffers. This allows you to be very much in the moment with your muse and decide how much time you would like to carve out for solitude and song exploration. In addition, we will be introducing special guest songwriters, so stay tuned for updates as we get closer to retreat time!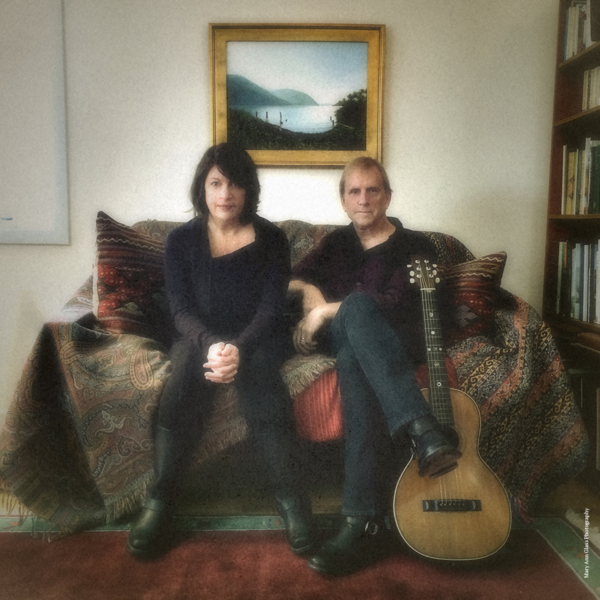 Rick Gedney, Guitar Coach
Michele Gedney, Songwriting Coach
Rick and Michele Gedney, known as the duo, Open Book, have been writing, recording, and performing together since 2000. Their original music features multi-part vocal and instrumental harmonies. In addition to their own music, Rick and Michele have provided instrumental and vocal arrangement and accompaniment on many recording projects. Rick is also a teacher of guitar, mandolin and banjo. Open Book has released three albums which have received critical acclaim and national airplay. Rick will provide daily guitar tips and inspiration for guitarists and will also be offering small guitar workshops for players of all levels. Michele will be conducting songwriting workshops for any songwriters wanting to benefit from her refined perspective.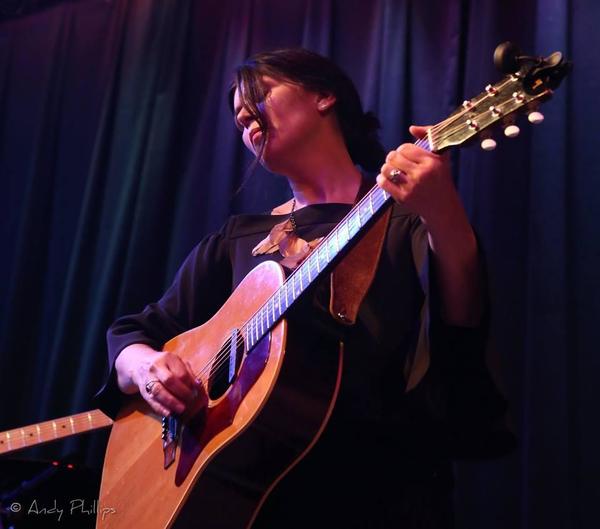 Raquel Vidal, Retreat Coordinator, Songwriting Coach
Raquel Vidal is a singer-songwriter and lead singer of Diamond Hotel, an original band performing throughout the Hudson Valley and NY metro area. She also performs as a solo artist and in support of others, both live and and in the studio. Raquel plays guitar and piano – often using her foundation on piano to build songs musically while creating lyrics grounded in universal emotional truths. As retreat coordinator since its inception, she likes to point out, 'This retreat is special because it's for and by songwriters.' She is grateful to be part of the evolution of this experience along with all the retreaters that have become like family and keep the momentum and connection going all year round. Raquel will be offering small, focused songwriting workshops during the retreat for songwriters looking for her unique perspective.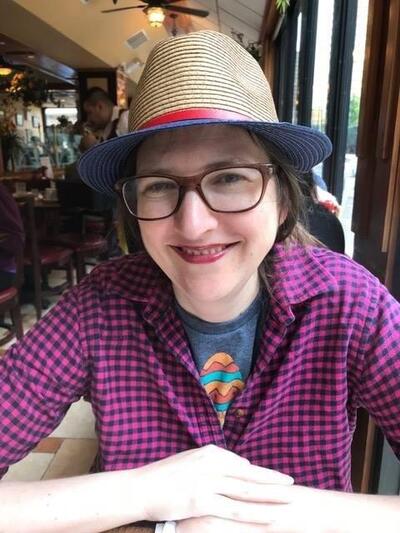 Amanda Gates-Elston
Retreat Team Facilitator
Amanda Gates-Elston is curious about the electronic transfer that happens among people, animals, instruments, and objects in communication as well as the alchemical changes within oneself made possible by and through e/motion. Amanda is a Texas and Maine transplant living in Brooklyn, sings and plays ukulele and banjo, really likes to make things, and enjoys the ways that art in any medium creates community, breakthrough, and an unmistakable feeling of possibility, zando8grl.com.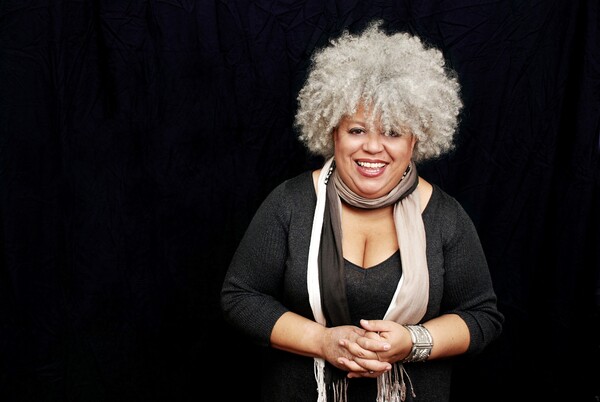 KJ Denhert is an award-winning songwriter, guitarist, vocalist and bandleader living in Ossining, New York. She is a consummate artist with a rich history; a legend of Urban Folk & Jazz who channels a wide range of influences to create something completely unique. She performs regularly in New York and around the world and has shared stages with internationally renowned jazz and pop musicians such as GRAMMY Award winners Alicia Keys, Roberta Flack and many more. KJ has a residency at The 55 Bar in New York City's West Village performing with her all-star band when she is not touring. She has released 10 albums including her latest "Destiny", and is at work on 3 new original projects. Learn more at kjdenhert.com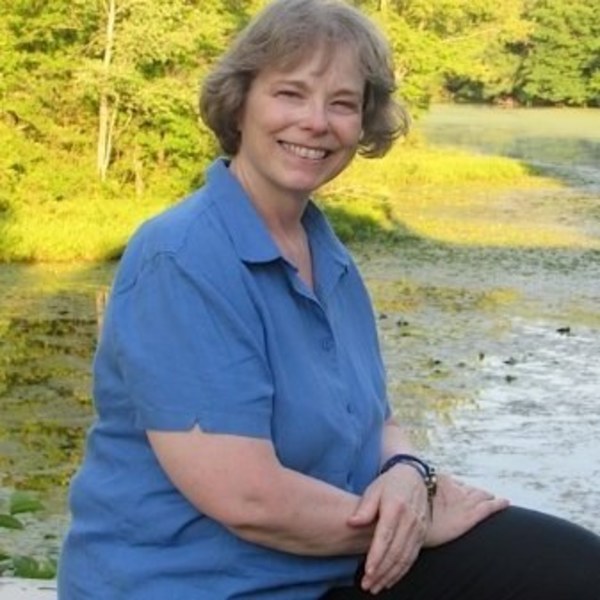 Justina Golden, Vocal Coach
Justina Golden is a mezzo-soprano who has been teaching students aged 11 to 82, shower singers to professionals, for thirty years. She has sung in the contemporary folk, Celtic, early music, jazz and classical genres. Justina is a member of the Illuminati Vocal Arts Ensemble, the 5-member early music ensemble Cantabile, The Wilde Irish Women Repertory Company, and is on the staff of the Umbrian Serenades, taking groups of professionals and talented amateur singers to Spoleto, Italy to perform choral concerts under the direction of conductor David Hayes. Justina worked with Dar in the early years of her career and will be joining us with some vocal tips, tricks, information and inspiration to help better understand our unique vocal instrument and learn how to access our finest voice while presenting our songs.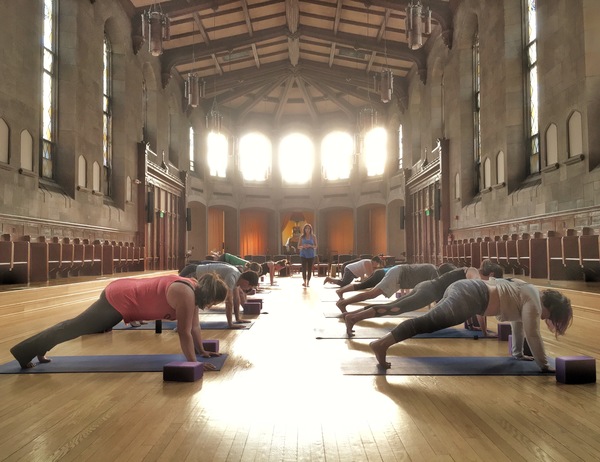 Lara Demberg Voloto, Yoga Instructor
Lara began practicing yoga because she thought it would be easy. By the time she realized her mistake, she was hooked and has now been teaching in the Hudson Valley for the past 15 years, offering creativity, careful attention and thoughtful conversation. She is also currently pursuing a master's degree in mental health counseling with a specialization in trauma and the body. Lara's classes are challenging, accessible, empowering, sometimes goofy, and fun. They are about building an ever-deepening conversation with ourselves through stories, metaphors, and experiential learning in a safe and welcome space. Lara encourages students to bring their curiosity, their challenges and their intellect to the mat. Lara will conduct an all level yoga class for an hour each morning, incorporating our songwriting focus into the practice. It's by no means mandatory, but if you haven't been to a yoga class before, this would be a very friendly place to give it a try!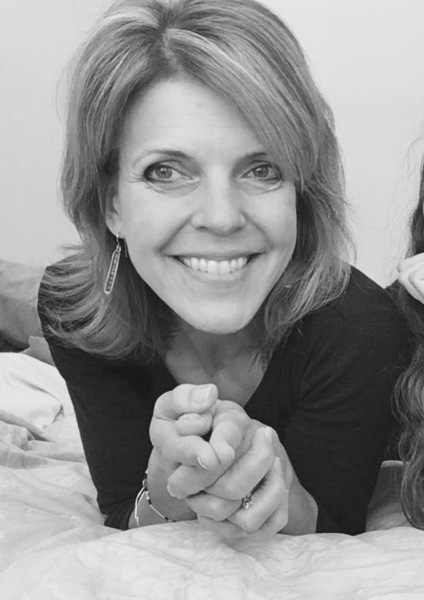 Sandra Slokenbergs, Yoga Instructor
Sandra received her 200 hour yoga certification in 2006 and has been sharing her love of yoga the last twelve years to adults, teens and kids. She is a certified Chair Yoga instructor and teacher/trainer for Kidding Around Yoga, a company whose goal is to promote peaceful, happy children. Sandra spent a decade living in Riga, Latvia, where she was the owner of Satya Yoga, a studio which attracted a wide diversity of nationalities and led classes and retreats in English and Latvian. In addition to teaching yoga at various studios locally, Sandra offers private sessions for yoga and public speaking. She is an adjunct professor at Marist College, where she teaches Public Speaking and integrates yoga principles into public presentation. She is a member of the Hudson Valley Writing Project and strives to devote her time to creative writing and promoting the love of language to teenagers and young adults. Sandra is honored and delighted to spend a week among inspiring and aspiring singers and songwriters!