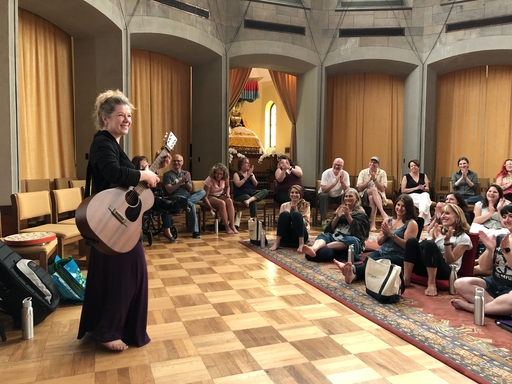 WRITING A SONG THAT MATTERS - Online Retreat with Dar Williams
JULY 5-10, 2020
AUGUST 16-21, 2020
ALL RETREATS ARE SOLD OUT
THE 2020 WRITING A SONG THAT MATTERS: ONLINE AND IN TUNE! Cost: $575
2020 will be a first time remote retreat. We did our research and found all the audios and visuals to help us all gather and connect around the process of songwriting . We invite you join us for Writing a Song That Matters, Online and In Tune! The retreat will have the same creative exploration and friendly faces of the past, albeit with some obvious distances. Each day, as always, there will be a combination of instruction, guidance and ways for songwriters to collaborate with one another. It will still be a week apart from all the other weeks of the year, one that can help you sustain and find kindred spirts for your songwriting throughout the year.
It will be a week of
Singing and song sharing
Writing
Private song consultations with Dar (one during and one after the retreat)
Yoga (optional)
Workshops (guitar, voice, lyrics)
Special surprise guests
Registration will open
A Letter from Dar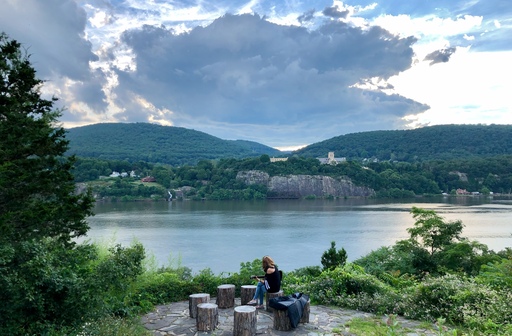 Welcome!
This workshop is for anyone over 16 (under 18 with parental consent) who wants to write a song that counts: for ourselves, for the people (or pets) we love and for the world. Our songs can be funny, heavy, catchy or sappy. We'll just be looking for ways to say what we really want to say. Your songs never mattered more. We'll explore everything from the bag of tricks we use in songwriting to discussions of why we need to write in the first place, plus how we can stay the course and finish our songs, no matter how discouraging the voices in our heads might be.To join us, please fill in the application, including a note about why you'd like to attend. Space is limited to 40 for each retreat. When we gather in person, we offer an a la carte format for people to customize their experiences. Much of this will be the same for our online retreat. We have small breakout circles of 6-8 where everyone gets heard and also has that important bonding opportunity with other songwriters. I will offer each songwriter one-on-one private song consultations, and our other staff members will be available for them as well. The evenings will be filled with music sharing with the entire group. The only prerequisite for attending this retreat is that we hope you have completed one whole song at some point in your life. It's important for us to know that you have experienced that spark of excitement about songwriting. A trunkful of half-written songs is fine, too. I will be joined by musicians who will be around and available for help tweaking lyrics and coming up with interesting music twists.We hope you can join us for this unique, but, we believe, wonderful retreat. Some people have a lot of stored up songs and ideas, while others are hoping that the structure and community of this retreat will be a springboard for new writing. We extend a warm welcome to you all.
Best,
Dar