A New First!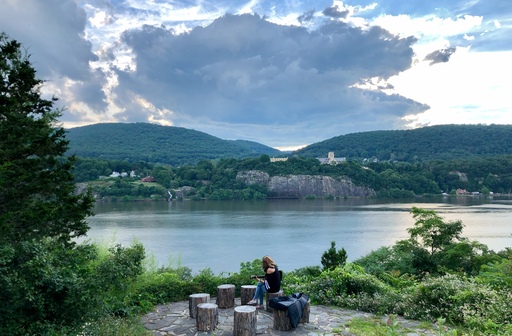 Welcome to our first mini-retreat. As always, we will be focusing on songs that matter to you and say what you want to say.
The end of year will bring visible changes. I will be greeting you each morning in my purple bathrobe, for instance, and perhaps you will join us from your winter sun-lit dining room tables or from under the blankets of your bedroom! However you beam in will be a welcome light for us all. We think that the winter holiday time, reflecting and looking forward, often in a contemplative, semi-hibernative state, is full of songwriting possibilities
This workshop is for anyone over 16 who wants to write a song that counts: for ourselves, for the people (or pets) we love and for the world. Our songs can be funny, heavy, catchy or sappy. We'll just be looking for ways to say what we really want to say. We'll explore everything from the bag of tricks we use in songwriting to discussions of why we need to write in the first place, plus how we can stay the course and finish our songs, no matter how discouraging the voices in our heads might be.To join us, please fill in the application. Space is limited to 48.
When we gather in person, we offer an a la carte format for people to customize their experiences. Much of this will be the same for our online retreat. We have small breakout circles of 6-8 where everyone gets heard and also has that important bonding opportunity with other songwriters. The evenings will be filled with music sharing with the entire group.
The only prerequisite for attending this retreat is that we hope you have completed one whole song at some point in your life. It's important for us to know that you have experienced that spark of excitement about songwriting. A trunkful of half-written songs is fine, too. I will be joined by musicians who will be around and available for help tweaking lyrics and coming up with interesting music twists.
We hope you can join us for this unique and wonderful retreat. Some people have a lot of stored up songs and ideas, while others are hoping that the structure and community of this retreat will be a springboard for new writing. We extend a warm welcome to you all.
Best,
Dar

Writing A Song That Matters with Dar Williams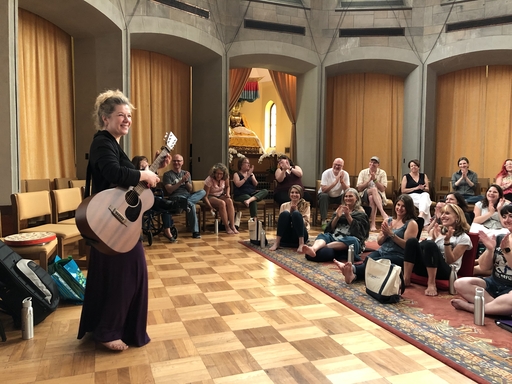 presents
Lighting Trees In Darkness
Reuniting in Song at Year's End
December 27 (9 PM) - 30 (4 PM)
Cost: $325
** SOLD OUT **
The darkest day of the year is the first day of increasing light. There is so much we can learn and express as we emerge from a deep place into this circle of shared enlightenment. Songwriters can reflect and connect as we close 2020 and glimpse the bright horizon of 2021. (Yes, bright! We know it will be!)
For those who haven't been with us remotely yet, it's the format that you know from our in-person retreats, adapted for an online format. Each day, there will be a combination of instruction, guidance and numerous ways for songwriters to connect and share with other kindred spirits. You can shape your ideal songwriting day by picking and choosing from our daily a la carte offerings. Carve out as much off-screen writing time and on screen connecting time as you need. Breakout songwriting circles led by Dar and songwriting staffers will look at all the elements of songs: message, form, narrative, chord progressions, melody, rhyme, rhythm, language, dynamics, and how your instrument and voice can best support your message and your song. Tech support will be on hand to help you navigate smoothly throughout the week so you can concentrate on your songwriting. Although we are located on the east coast, we have tweaked the times slightly from our in-person retreats to better accommodate songwriters from both coasts. All levels of songwriters and musicians are welcome over 16. We only ask that you've written at least one song in your life and have a strong desire to write more and dig deeper to say what you truly want to say. We invite you to join Dar, the retreat team and songwriters from all over as we reflect and move towards 2021 in song!
Join us for:
Daily prompts and inspiration
Singing and song sharing
Songwriting breakout groups
Dar song breakdowns and songsharing
Morning yoga (optional)
Guitar workshops
Collaborations