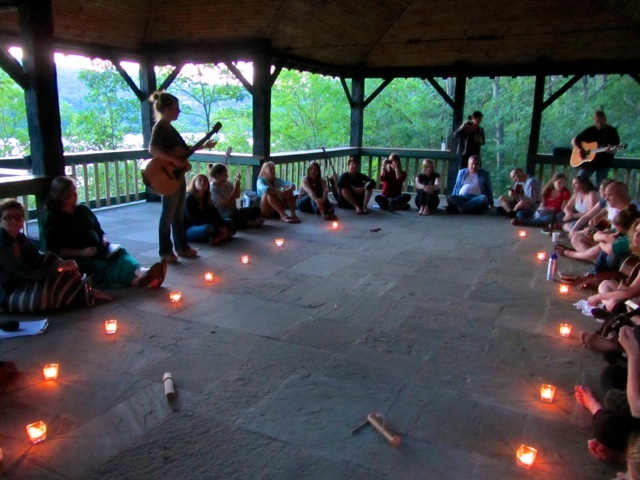 WRITING A SONG THAT MATTERS
JUNE 24-28, 2019
AUGUST 5-9, 2019
GARRISON INSTITUTE
Please join us for:
Songwriting
Yoga
Inspiration
Singing and Song Sharing
Delicious Farm to Table Meals
Gorgeous Hudson River Views
This workshop is for anyone (over 16, and under 18 with parental consent) who wants to write a song that counts: for ourselves, for the people (or pets) we love and for the world. Our songs can be funny, heavy, catchy or sappy. We'll just be looking for ways to say what we really want to say. Your songs never mattered more.
This will be our 7th summer and 11th and 12th retreats at Writing a Song That Matters! We're incredibly grateful for the many returning songwriters that have become like family, the new retreaters who have taken a chance with us and the positive and useful feedback we have gathered as we continue evolving. Many new songs and deep friendships have been born from our circle and we have a very active, supportive and engaged private Facebook community of songwriters who have shared their magic with us.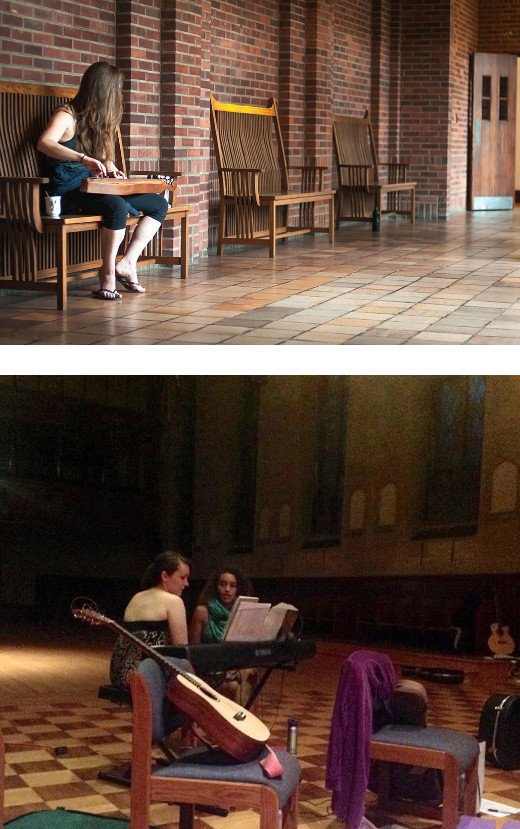 Info & Application
We'll explore everything from the bag of tricks we use in songwriting to discussions of why we need to write in the first place, how we can stay the course in writing, and how we can finish our songs, no matter how discouraging the voices in our heads might be.
To join us, please fill in the application, including a note about why you'd like to attend, and we'll let you know ASAP if you're in and send you further information on completing your registration. Space is limited to 48 for both retreats. we offer an a la carte format so you can customize your experience. There will be small breakout circles of 6-8 focusing on vocals, guitar and songs where everyone gets heard and also has that important bonding with other songwriters. I will also offer each songwriter one-on-one private song consultations. We will have optional day trips for inspiration in the local area – museums, hikes and historical buildings. The evenings will be filled with music sharing with the entire group so we really get to know each other. Both retreats will offer up the magic and beauty of the repurposed monastery on the Hudson that is the Garrison Institute, fresh farm to table food, morning yoga and plenty of nature to inspire.
You don't have to send a song, but we ask that you have completed one whole song at some point in your life. It's important for us to know that you have experienced that spark of excitement about songwriting. A trunkful of half-written songs is fine, too. I will be joined by musicians who will be around and available for help tweaking lyrics and coming up with interesting music twists.
I'm looking forward to it. See you soon!
Best,
Dar
---
Tuition & Payment Information
Your $1400 tuition includes: a private single room with a common shared bath (doubles are available upon request), shuttles to and from the train upon arrival and departure, all meals/snacks, optional morning yoga, group workshops (songwriting, guitar, vocals) and a one-on-one private song consultation with Dar. Additionally, we offer daily quick trips to local museums and historic houses for inspiration. We swear – you won't need to open your wallet all week! By making this retreat all inclusive, we hope to take your mind off everything but songwriting.
Once your application has been reviewed and accepted by Dar, you will be sent a welcome letter with a link to submit a non-refundable $500 deposit to secure your spot. For your convenience, we now offer different secure payment plan options which will be outlined on the payment page link.
Scholarships are available to repeat retreaters in need via our AFAR fund (Anonymous Friends Aiding Retreaters). If you would like to contribute to this fund, you may do so when making your payments once your final balance payment has been submitted. This fund was started by a retreater who wanted to literally "pay it forward" with the experience and ensure retreaters could return easily, despite financial hardships.
---
Lodging
All rooms are single private rooms with a common bath. (Double rooms are available upon request.)
Clean sheets and towels are provided upon arrival. There is no daily housekeeping service, but to be clear, this isn't like camping. The former monastic accomodations are simple, clean and beautiful. The GI provides room fans and a venting system. Common group rooms have a cooling system for our comfort. The Garrison Institute is located in a safe, rural environment, so the monks who built it didn't find the need for locks on the doors. We have never had a problem with this. (Please let us know if you need to store valuables or refrigerate special meds and foods or have any special needs.) There is wifi in the building, with common areas having the strongest signal. The second floor lounge has a computer to print the first copy of your lyrics if you are planning to share them with Dar or a workshop. You may print remaining copies at the main floor alcove printer and note the amount to the retreat tally on the printer. Please note that in the interest of preserving our environment, we request you print double-sided lyrics and make as few copies as possible (half the amount of your workshop group is usually fine). If you have any problems with printing, please let our retreat staff know.
For more information on the facility and grounds, click here.
---
Arrival and Departure Information
Check in is Monday between 10AM -1PM in the lobby of the GI. There is free shuttle service from the Garrison train station for all trains arriving during that window. We will be waiting for you in the lobby with a Dar swag bag and a smile! If you arrive before 1 PM, feel free to stroll the extensive grounds, discover a magical nook for you and your journal or guitar, rest up in your room or connect with other songwriters until lunch time. We'll meet for lunch at 1 PM and get started with Dar at 2:30 PM in Meditation Hall.
Our retreat concludes Friday at 12 PM. We offer free shuttle service from the Garrison Institute to the train station after that time.
Directions: Please know that there is no need to bring your car! The GI is easily accessible via Metro North commuter train from NYC and Laguardia/JFK have shuttles and cabs to Metro North. You can also come by car, of course. For additional information on transportation, click here. We would be happy to shuttle you or pick up whatever needs you have throughout the week, discreetly if necessary, be it drugstore, grocery, ice cream parlor or liquor store, all of which are five miles away in Cold Spring.